The original founder of Rand Crane Trucks was David Rand. David introduced the first truck mounted crane into Victoria in the early 60's, which revolutionised the handling of roof trusses and wall frames. He was the first to manufacturer the first extension trailer to service the ever increasing spans of roof trusses being produced by the prefabrication industry. 
David's son Gary started driving for the company in the early 1970's.  He later built the company into what it is today where he continues to work alongside the third generation of the Rand family.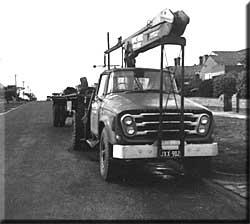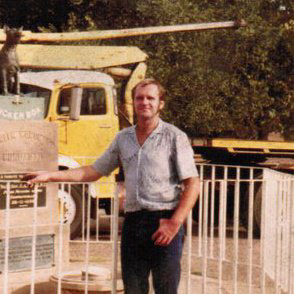 Why Choose Rand Crane Trucks
•
Our objective is to be a transport industry leader in Workplace Health and Safety 
•
As a family-run and owned business, we are dedicated to providing the highest quality service to all our customers with a long-term industry record.
•
We have a diverse array of fully insured and maintained trucks, cranes, trailers, extension trailers, escort vehicles, and equipment in the hope we can cover your
 transportation or lifting requirements.
•
Our team of drivers come licensed and highly experienced in both crane and transport services
 and have a no task is too complex to complete outlook.
•
Our company is committed to providing nothing but the best service and all our drivers follow the correct practice of workplace health and safety.